Projects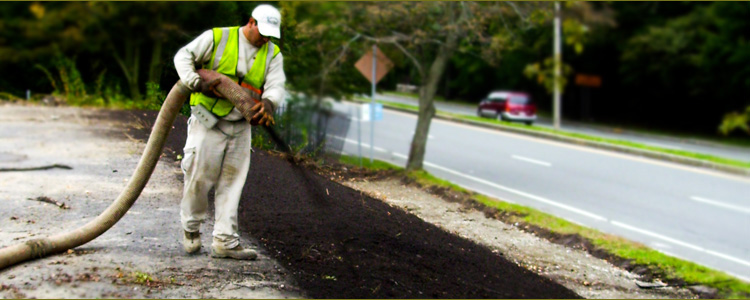 Massachusetts DEP
| Boston, MA | 2006-2010 | Compost-Based Best Management Practices: Erosion and Sediment Control Project
SECTION 319 NPS PROJECT 04-17/319
City Soil developed a team of professional associates and stakeholders from government, the private sector and non-profit environmental organizations to secure funding and complete this $430,000 resource restoration project. The four-year project was initiated to expand the markets and monetize the environmental benefits of compost and mulches by demonstrating their value in protecting water resources. Matching funds and project management resources were provided by the NRCS, the site developer (Lena/New Boston), City Soil & Greenhouse Co., New Ecology Institute, BioCycle Magazine, Mass Audubon, the City of Boston and 6 other partners.
The project site is located on the grounds of the Massachusetts Audubon Society's Boston Nature Center (BNC) and the Olmsted Green, a mixed-use 42-acre development of affordable housing, condominiums, a community center, and open space. Olmsted Green is directly adjacent to the Massachusetts Audubon Society's Boston Nature Center, with 67 acres of streams, wetlands, woodland, fields, and Boston's largest urban orchard and community garden. The George Robert White Environmental Conservation Center houses the BNC offices, public meeting space and classrooms, and is the City of Boston's first municipally owned Green Building.
The project has educated developers, environmental regulators and city officials, public and private sector stormwater engineers, general contractors, neighbors, and new community residents. This project demonstrated compost-based Best Management Practices (BMPs) on a large-scale urban construction site, and minimized stormwater pollutants and runoff to the Charles River during and after the construction process was completed. Other deliverables from the project include draft model stormwater ordinance incorporating compost-based BMPs, a professional manual for Compost Based Best Management Practices.
City Soil conceived the project, enlisted and structured the team and partners, co-authored the proposal and managed on-site activities of the partners and subcontractors. CSG designed, obtained permitting, managed the construction and currently maintains a vegetated (green) roof at the Boston Nature Center's Clark-Cooper Community Gardens. CSG developed interpretive signs for incorporation into educational programs at the Boston Nature Center, worked with project partners to host a series of hands-on workshops on the site, and co-produced a 20-minute educational video on the project. Designed and managed construction of demonstration and test plots, monitored and conducted field sampling and coordinated laboratory analyses and interpretation of field sample and lab test data.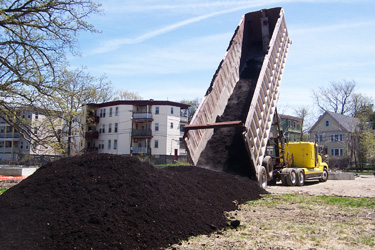 Cleanscape Organics
| Providence, RI | 2000 |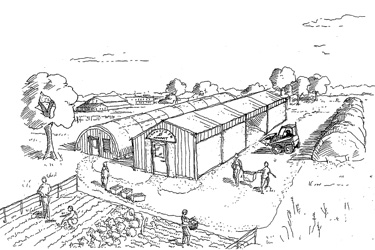 City Soil and subcontractor Clear View Consulting prepared "A Business Plan for Agricultural Remediation in South Providence" for the Rhode Island Dept. of Environmental Management.
Designed Cleanscape Organics to be vertically integrated in the production of materials and services for brownfield remediation. Conducted field sampling and data interpretation on soil samples from seven acre urban site.